Landon-Lane/Janssen Family Vineyard
Four Hawk Day wines are produced on our vineyard situated on the banks of the Omaka River, in the charming Cowslip Valley. This distinctive little valley creates a unique microclimate within the Waihopai Valley grape-growing area. We have recorded temperatures ranging from minus 14 to plus 42 degrees here, we took both days off!
The Family
The Name
When the children were young they would play 'hawk spotting' on the ride to town. Seeing one hawk was good; two or three was pretty special, but on the rare occasion they saw four hawks, it was the best day possible. We hope you have the best day possible while enjoying our Four Hawk Day wines.
Our Move
We moved back to Marlborough from Auckland in 1993 with our 18 month old daughter in tow and the intention of bottling our own wine one day. Adrian left a career in the movie and display industries and Jo has continued her career in nursing and tutoring so that we can afford to grow grapes! We have been grape-growing in the Waihopai Valley for the last 23 years, through some very challenging times, from losing the entire crop to frost twice, to big floods, and the occasional grassfire. But through all this we have continued to grow and currently cover over 9 hectares or 23 planted acres.
This wine for us epitomises determination in the face of adversity and finally marks the achievement of the dream that brought us here; even though we may be 18 years behind on a 5 year project!
2012 marked a new stage in our development as we started marketing our own single vineyard Sauvignon Blanc wine. We have since added Pinot Gris, Rose and Pinot Noir which have been very well received.
The Wine
These elegant wines come from our dry, stony, Waihopai Valley property, where even the rabbits have to bring a packed lunch and any stones smaller than a kerosene can are considered gravel! The tough growing conditions bring out the flavour-filled character of the grapes, which we have captured for you to enjoy.
Our wines are made by local winemaker David Tyney. David is an experienced winemaker with lead roles in wineries in New Zealand as well as Australia, USA and China. He recently won both top prizes at an international winemakers invitational in the Ningxia Province, China, an accolade that is very well deserved.
Sauvignon Blanc
A fresh and elegantly proportioned wine with concentrated flavours of gooseberry, citrus and passion fruit. The palate is dry to taste and medium-bodied, the acidity is perfect for balance and energy and carries the flavours to a soft, gentle, lingering finish.
Alcohol: 12.5
Residual sugar: 5 g/L
Click here to view our tasting notes.
BEST IN CLASS & JUDGES CHOICE AWARD: UNOAKED SAUVIGNON BLANC. Dan Berger International Wine Competition 2016.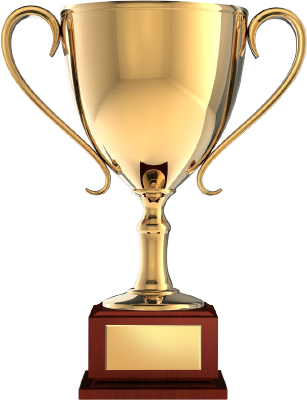 Rosé
A delicate pale pink in colour. Seductive scents of wild strawberries, cranberries and violets. Dryish to taste, ethereal texture leads to a lingering finish. A seamless wine, made with a very light touch.
This is a delicate, nuanced and pretty rosé to serve alfresco, as an aperitif and with fresh fruit over the next 2 years.
Alcohol: 13
Residual sugar: 3.5 g/L
Click here to view our tasting notes.

SILVER MEDAL: Dan Berger International Wine Competition 2016.
SILVER MEDAL: Raymond Chan Wine Reviews 17.5/20 ««««
Pinot Gris
The intense aromas are of nashi pear, dried nectarine and fig. Flavours of these and other dried fruits fill the mouth, whilst the finish is dry, long and rewarding. Pairs well with many foods, especially pork, seafood and cheeses.
Alcohol: 13.5
Residual sugar: 5.1 g/L
Click here to view our tasting notes.

SILVER MEDAL: Avenues International Aromatic Wine Competition 2014
SILVER MEDAL- Royal Easter Show 2015.
Pinot Noir
Aromas of raspberry and red currant predominate with subtle oak undertones. The nose is tight and elegantly proportioned. The palate combines ripe berry fruit and red cherry flavours, with velvety tannins. It is dry to taste and medium-bodied, with well-balanced acidity, which carries the flavours to a soft, lingering finish. Enjoy with prime NZ beef, lamb and venison for up to 4 years.
Alcohol: 13.1
Residual sugar: 1.1 g/L
Click here to view our tasting notes.

Gallery














Contact us
If you would like to contact us to find out more, share feedback or join our Friends of Four Hawk Day mailing list; either phone or email us directly or complete the attached forms and email them back to us.
Contact us at:
Email: jo@fourhawkday.co.nz
Phone: 03 5724023 or 0800 124023
Mobile: 0210414368
Address: 294 Tyntesfield Rd, RD 6, Waihopai Valley, Blenheim 7276
Become our friend:
Click here to join our Friends of Four Hawk Day mailing list.
Click here to view our Privacy Statement.
Like us on Facebook.
Stockists
Warkworth
New World Warkworth
6 Percy St
Warkworh 0910
(09) 4251040
Hamilton
The Hamilton Beer &amp Wine Co
856 Victoria St
Hamilton 3204
(07) 8391190
Katikati
Finer Wines
8 Main Rd
Katikati 3129
(07) 5493463
Auckland
Howick Village Wines and Spirits
6/10 Wellington St
Howick
Auckland 2014
(09) 5337816
Meadowbank Wines & Spirits
18 St Johns Rd
Meadowbank
Auckland 1072
(09) 521 5058
Mt Eden Liquor
2/889 Mt Eden Rd
Mt Eden
Auckland 1024
(09) 638 4580
El Borracho
6 Ponsonby Rd
Ponsonby
Auckland 1011
(09) 3570037
Bottle-O
23 Kalmia St
Ellerslie
Auckland 1051
(09) 5264134
The Abbey Greenlane
510 Gt South Rd
Greenlane 1051
09 524 6190
Tauranga
Hillsdene Wine Cellars
673 Cameron Rd
Tauranga 3112
(07) 578 7236
Mount Wine Barrel
423 Maunganui Rd
Mt Maunganui 3112
(07) 5755703
Bethlehem Wine and Spirits
233 State Highway 2
Bethlehem
Tauranga 3110
(07) 5762522
Rotorua
Liquor King Rotorua
244 Fenton St
Victoria
Rotorua 3010
(07) 3503182
Tirau
The Merchant of Tirau
37 Main Rd
Tirau 3410
(07) 8831771
Coromandel
Hahei General Store
46 Hahei Beach Rd
Hahei
(07) 8663885
Wellington
Centre City Wines & Spirits
2-4 Waring Taylor St
Wellington
(04) 4737095
Blenheim
The Bottle-O
Springlands Tavern
Boyce Street
Blenheim 7201
5782686
Redwood Tavern
Redwood Village
66 Cleghorn St
Redwoodtown
Blenheim
578 3259
Marlborough
Supervalue Renwick
High St
Renwick
(03) 572 8259

Christchurch
Super Liquor Barrington
Shop72, Barrington Mall
256 Barrington St
Spreydon
Christchurch 8024
03 3375055
Super Liquor Colombo St
300 Colombo St
Sydenham
Christchurch 8023
03 3375599
Motueka
Super Liquor Motueka
238 High St
Motueka 7120
03 5281113